Garages & Sheds Murray Bridge
Servicing the Murraylands and Riverland regions.
ShedSafe Means peace of mind knowing your building meets the National Construction Code (NCC) of Australia. 
Our buildings are made with 100% Australian BlueScope steel made right here in Australia and not imported.

Choose from over 22 COLORBOND® colours in Australia favourite Australian made shed cladding.
100% of our sheds are made with Australian Steel and manufatured in one of 22 locations Australia wide.
Murray Bridge Sheds, Garages, Carports, Barns, And Farm Sheds For Sale
From Lake Alexandra to Murray Bridge, we're supplying folks along the Murray River with superior steel shed kits at affordable prices.
Whether you're looking for a dairy shed, industrial workshop, stable for livestock or a solution for protecting crops from the scorching summer sun, we've got you covered.
The team at Garage Wholesalers has years of experience in providing building solutions to suit every need, property, and back pocket.
Looking for a shed that doesn't fit the standard sizes?  The flexibility of our designs allows us to customise your shed to suit your needs perfectly.  With a great range of heights, bay widths and spans available, you can work with our team to develop the best shed design for your property in Murray Bridge.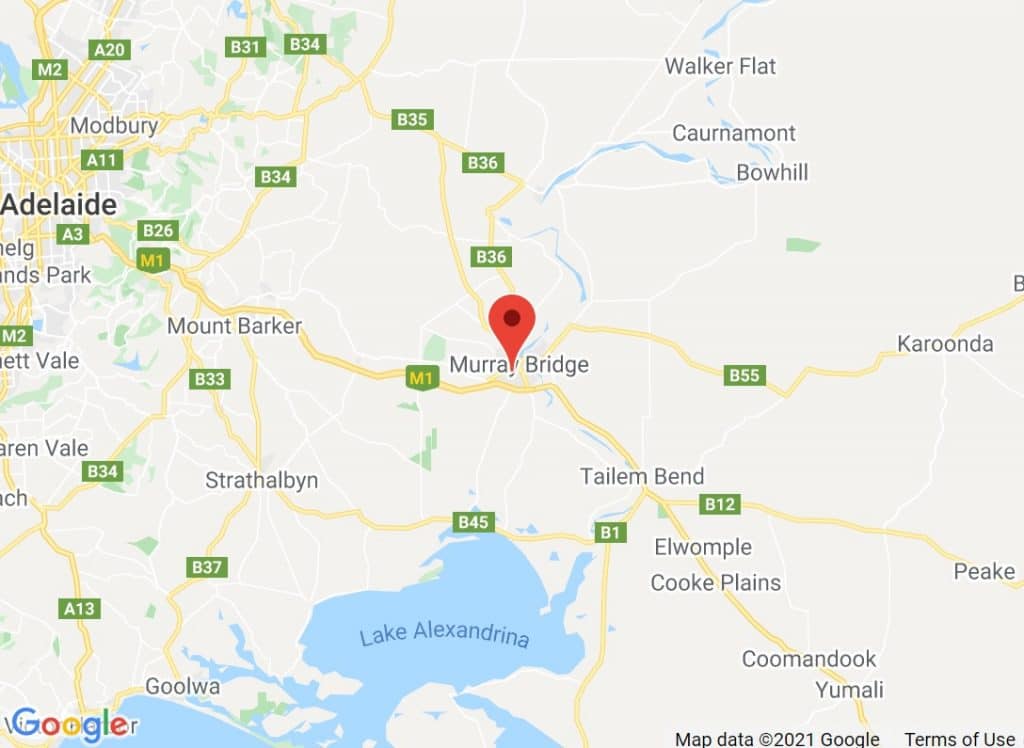 Custom Steel Buildings For Sale
Need a carport, garage, or domestic shed for your Murray Bridge property?  We have just what it takes to protect your assets from the elements and give you that peace of mind that only comes with purchasing a top-quality, Aussie-made product.
We don't cheat: our steel shed kits are constructed using only 100% Australian-made BlueScope steel and Colourbond® or Zincalume® sheeting for walls and roofs.  We're a ShedSafe-accredited business, and our structures are engineered to stringent Australian standards.
Are you a DIYer?  Our shed kits are suitable for DIY installation, or if you'd rather, we can recommend a trusted, local builder to erect it for you.
Looking for a way to improve the functionality and boost the curbside appeal of your home?  A steel-framed carport from Garage Wholesalers might be your answer!
Strong, sturdy, aesthetically pleasing and easy to install, our carport kits can be customised to suit your home and your site.  And you can rest easy, knowing that your vehicles are protected from the elements.
Is a carport from Garage Wholesalers insurable?  Yes!  We don't skimp on quality: every carport is constructed using Australian Bluescope steel and Colorbond or Zincalume cladding.
Grages to cover and house your caravan's, cars and motorbikes.
Needing an extra storage area for vehicles and/or other assets?  Wanting a space for a home gym or an extra entertaining zone when friends and family come over?
A steel-framed garage from Garage Wholesalers is guaranteed to be a simple, affordable, and aesthetically pleasing addition to your home in Murray Bridge. 
You can choose from a comprehensive Colorbond range to ensure that your new garage compliments your existing home and shedding.  Gabled roof, skillion roof, large, small… we'll help you come up with a design that suits your needs and your budget.
Garage Wholesalers is a Shedsafe accredited business, and the structural integrity  of our garages and sheds is guaranteed.  You can rest easy, knowing that your assets are well covered.
100% Australian Made Sheds: Our steel buildings are only made from 100% Australian BlueScope steel. We only use genuine Colorbond® and Zinalume® cladding on our sheds.


ShedSafe® Accredited: Garage Wholesalers is ShedSafe accredited meaning we are compliant with the National Construction Code.


Fully Custom Designs: We custom make our sheds to suit each customer to the millimetre. From 2 meters to over 25+ meters wide spans we can give you the design that suits your needs.
Eave Extensions
Fibreglass Skylight
Roof Ventilation
Horizontal Cladding
Insulation
Doors (Roller, PA & Glass)
Windlock Roller Doors
10,15,20,25 & 30 Roof Pitch
Steel Sliding Doors
Dividing Walls
Mezzanine Flooring
Vermin Protection